THIS IS WHY WE DO WHAT WE DO
The brand new Plex.Earth 4 is here! We couldn't have done it without the valuable feedback from our beta testers and customers. Special thanks go to each one of them!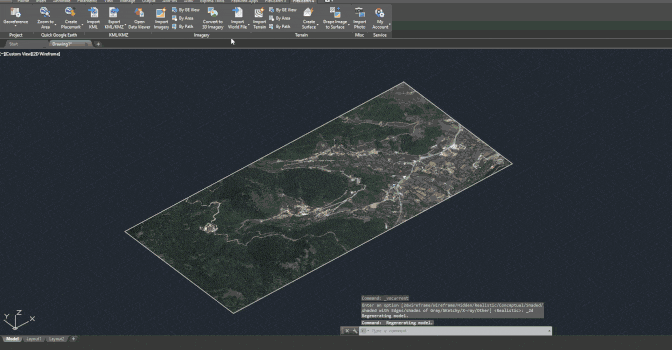 Get a 3D terrain model for any project worldwide!
As I found over 2 years back, Plex.Earth is simple, effective, worth the cost and keeps getting better.
- Andrew Gifford, Milestone Engineers and Project Managers, Australia
Plex.Earth is a critical tool to keep the cost of creating our site/design plans for clients at a reasonable level.
- Thomas Bradley, Commstructure Consulting LLC, United States
An awesome software for land surveying and engineering projects conceptual design.
- Chris Hamilton, Hamilton Land Surveying, United States
Were this plugin to have existed 13 years ago when I began my career, I would have save hundred of hours of monotonous work. Some features are blowing my mind. Plex.Earth 4 is easy to use, fast, and precise. A fantastic add-on for Civil 3D.
- Myles Russell, Farrell's Excavating Limited, Canada
The primary benefit of Plex.Earth is the ability to quickly acquire imagery for reference of the area around a facility.
- Terry Elms, Quest Consultants Inc., United States
I can't imagine not having your software to use daily. The new georeference feature is amazing.
- Leslie Tabor, Development Consultants, Inc (DCI), United States
Plex.Earth is the most reliable, easy to use and offer best presentation compared to competition. Without Plex.Earth quality of our presentations would be downgraded as competing software do not offer such precise easy to use interface with Autodesk Civil 3D.
- Mordecai Kere Omenda, Maxcad Consulting Engineers Ltd, Kenya
What an exceptional tool to be able to export our site\roadway designs into Google Earth and email the link to the client. It really helps them see the concept of the project and how it ties to the elements around it.
We've designed complete roadway paving project using the Google Earth images imported into AutoCAD without the extra cost of surveying.
In my usage of all the different types of Imagery placement in a CAD platform, Plex.Earth is by far the easiest and most stable.
- Chris L. McKinney, EEFS Engineering, Environmental and Forestry Services company, United States
I am really lost without your software. I don't think I would be able to function without Plex.Earth. Nothing compares to it. I tell everyone about it.
- Chrisan Nienaber, Jones & Wagener Engineering and Environmental Consultants, South Africa
Plex.Earth is a great tool that enhances the drawing process and gives perspective for the client to understand the project visually.
- Nikos Karras, self-employed Construction Engineer, Greece
In first this was the ability to export ACAD projects into Google Earth but as soon as I explored additional benefits it quickly became important part of almost every project I do.
- Uros Aleksic, S Projekt, Serbia
I've been using Plex.Earth for some projects and it's been a great timesaver!

- Brandon Loehr, Allnorth Consultants Limited & owner of the blog CAD Intentions, Canada
Do you want to have a first-hand experience of the new Plex.Earth? You can try it for free!