BETTER, FASTER, STRONGER : WHAT'S NEW IN PLEX.EARTH 4
Getting the real-world view of your designs anytime and quickly, for any project worldwide, is vital. We're thrilled that the brand new Plex.Earth is now released with some powerful new features, that gives you a competitive edge and helps you keep your project on time and on budget. If you're using our previous version, now is a great time to upgrade, and make Plex.Earth 4 a part of your everyday workflow. Upgrade to Plex.Earth 4 and:
Add all the powerful new features of our new version as described below, to your CAD arsenal.
Rest assured that Plex.Earth 4 will support all the upcoming versions of AutoCAD. Our new version now supports AutoCAD 2015-2019.
Get the chance to add exciting upcoming features that you will be the first to know about!
NEW advanced 3d publisher
When it comes to your design, the devil is in the details. Plex.Earth 4 allows you to export even the most complex 3D models to Google Earth and visualize materials like bricks and textures.
After exporting your design to Google Earth you can exchange it with your colleagues, customers, anyone you want and take instant feedback, keeping your project on time and on budget.
Take now full advantage of the 3D photorealistic capabilities of Plex.Earth 4, land new clients, and let everyone understand and appreciate your designs!
NEW "convert to 3d imagery" FEATURE
Create a realistic morphology representation of the project area, with this unique feature introduced in Plex.Earth 4. All you have to do is to import the desired image and within seconds, Plex.Earth 4 will automatically bring you the actual 3D terrain model. As simple as that!
SUPPORT OF NEW PREMIUM IMAGERY PROVIDERS
Looking for the most current, high-resolution imagery to make better- informed decisions? We've got you covered. Plex.Earth 4, apart from supporting Google Earth, Bing Maps and OpenStreetMap, allows you to connect, through Map Explorer, to any other free or paid provider.
Helping users save time and money by having access to the most-updated and clear imagery, is crucial. More premium providers will be added for support to Plex.Earth 4 soon, so stay tuned!
Ultra Fast and simplified terrain importing
With Plex.Earth 4, you can visualize terrain morphology with elevation contours and import thousands of terrain elevation points into AutoCAD, automatically and incredibly quickly. Terrain importing is now 10x faster compared to Plex.Earth 3!

Access to high-quality terrain data
Like imagery, Plex.Earth 4 also gives you access to high-quality terrain data. Now you can get a real-world view of your project from the very beginning and start designing with confidence.
Advanced terrain analysis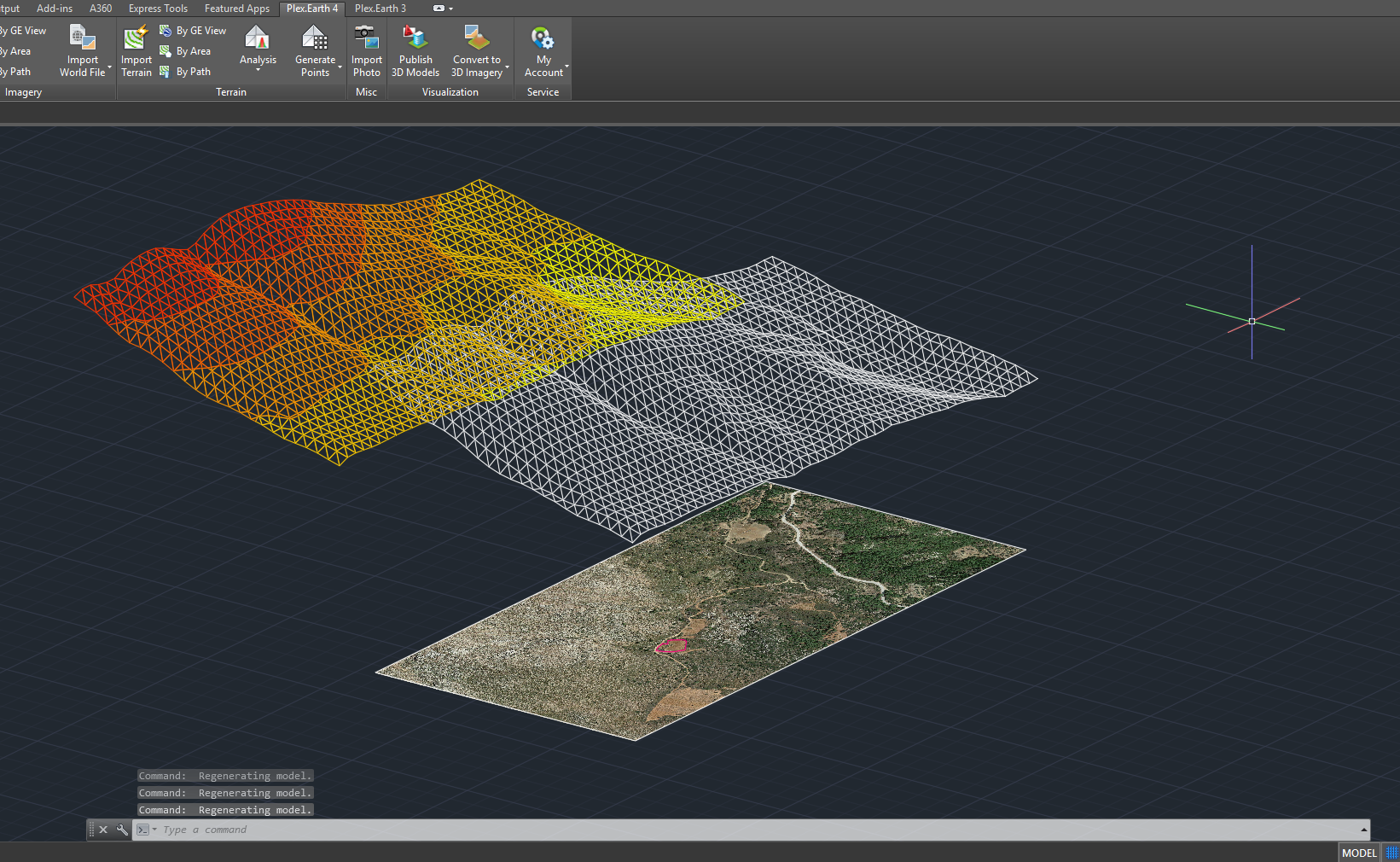 Plex.Earth 4 allows you to perform many types of surface-related analysis, including contour, directions, elevations, slopes, slope-arrows. This is valuable information to better understand different aspects of your design and make sound decisions at any stage of your project.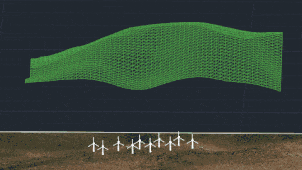 With this new feature, you can automatically bring any objects to their actual elevation and get an exact terrain model of your project.
fully automated mosaic creation
Importing hundreds of images into AutoCAD can be a nightmare. With Plex.Earth 4 and the fully automated mosaic creation, just select the area you want to cover in AutoCAD and Plex.Earth will take care of the rest. Now you can cover even the largest areas with high-resolution imagery and also merge multiple images into one in few minutes!
Interested to find out what the brand new Plex.Earth can do for you? Try it for free and stay tuned for more!
Curious to know what other engineers think of Plex.Earth 4? Have a look at our user testimonials here - they speak for themselves!